After having watched and discussed the short film "Olympus | A mythical escape of mountain & sea", we have contacted the crew of the filmmakers. The film was produced by the organization "Discover Greece", supported by the Greek Ministry of Tourism and the Region of Central Macedonia of Greece.
Nikolas Afentoulis and Georgios Lentzas kindly agreed to an interview and discussion with our Film Club students! Both sides were excited to meet each other and promised to someday meet in person at the mountain of the Greek Gods!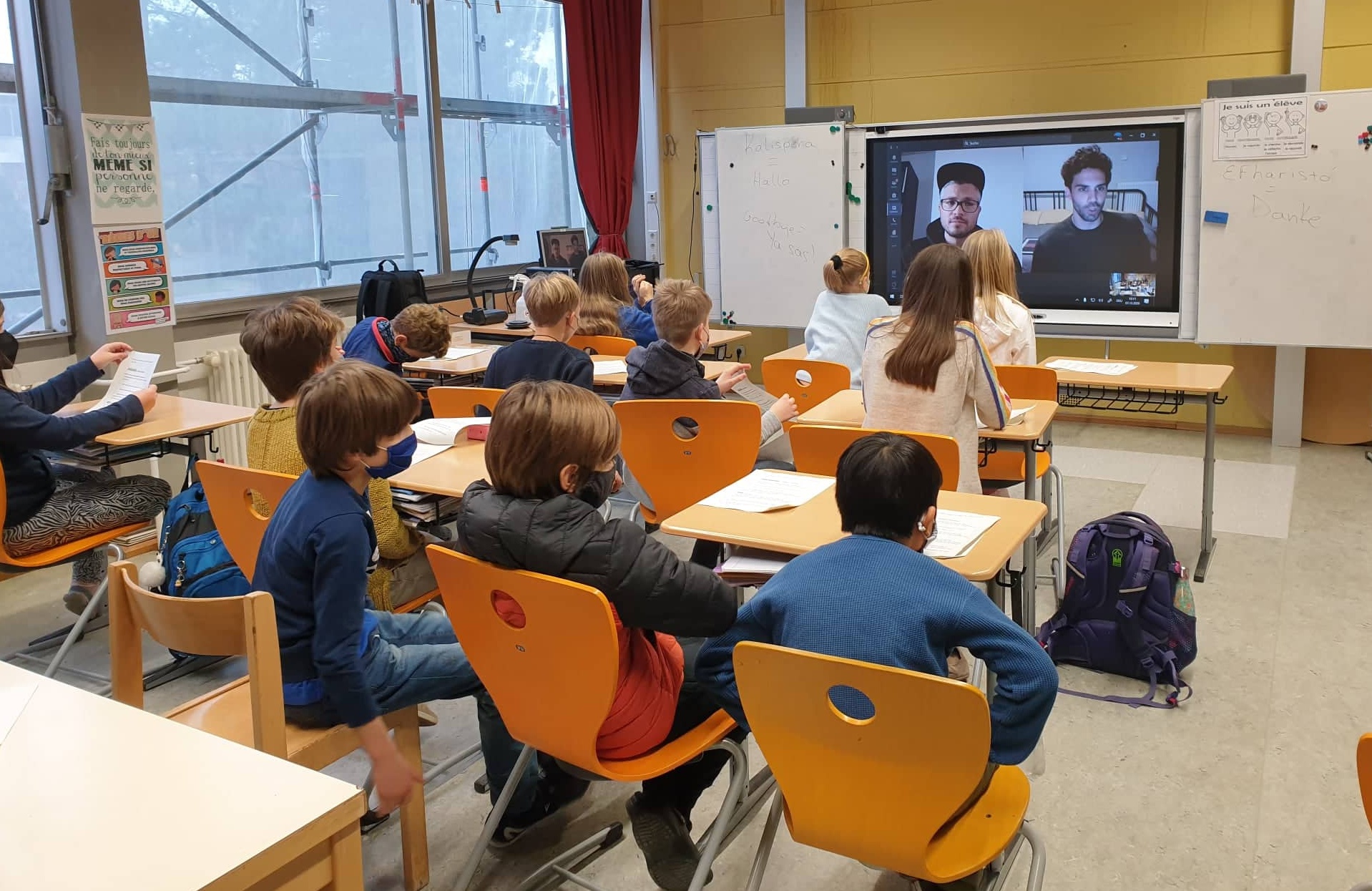 Νικόλα και Γιώργο σας ευχαριστούμε πολύ!
The Film Club teacher,
Eva Chatzirafailidou