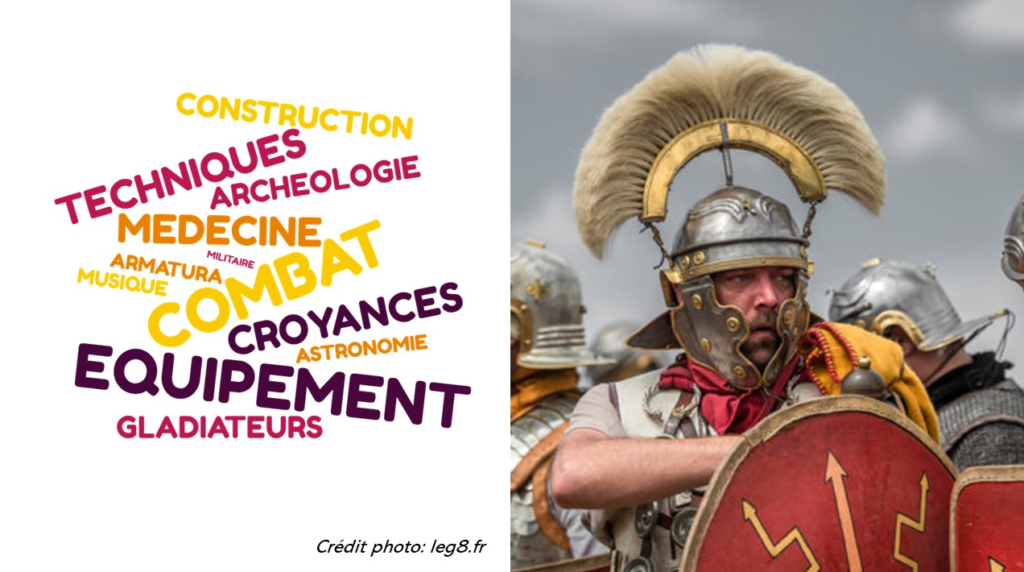 The LEGIO VIII interdisciplinary club (inspired by the working methods of the Légion VIII Augusta® association based in Autun, France) will allow students to engage in experimental archaeology by reconstructing objects from the Roman era but also hand to hand combat, theater to re-enact military actions, prayers, scenes of daily life (body care by doctors, for instance) or dialogues between politicians or soldiers.
Salle C017 tous les vendredis en P3 (9h45-10h30)
Destiné à tous les élèves !
BUT : Découverte du mode de vie des légionnaires pour préparer la venue du campement des légionnaires romains de la LEGIO VIII Augusta.
En 90 ap. J.-C., la legio Octava Augusta vint s'établir à Strasbourg/Argentorate. Elle reviendra le dimanche 25 juin 2023 à la Sommerfest de l'Ecole Européenne de Karlsruhe.
Project Leader: Ms. Le Gall.