3. Contacting and visiting the ESK
Choosing a school for your child is a big decision.
Every year we welcome many new families from all over the world and our highest priority is to assist and provide them with detailed information about high-quality education in an international environment.
Therefore, we encourage all interested families to make an appointment and visit our school. We'll be delighted to show you our premises and explain all about what makes the European School Karlsruhe different and answer any questions you may have.
Please see here below for Requesting further information and arranging a visit.
We look forward to meeting you or at least speaking to you!
Requesting further information and arranging a visit
For the time being no appointments and no school tours are allowed. Applications continue to be processed, however, and the office can be contacted via email and telephone  stefania.bartholdy@eursc.eu   +49 721 680 0972
Your Admissions contact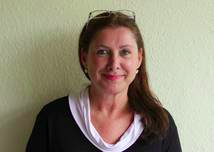 Stefania Bartholdy
Admissions Officer

Mail: stefania.bartholdy@eursc.eu
Tel: +49 721 6800972
Requesting further information or an appointment
4. Application procedure and documents
Missing something?
Go back to step 2