Film club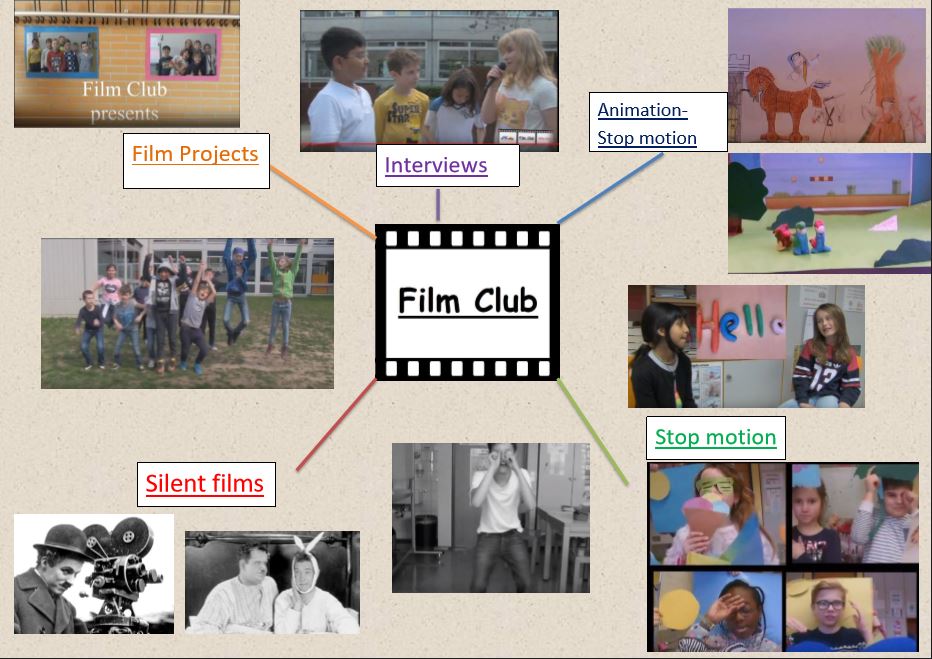 European Hours for P3 pupils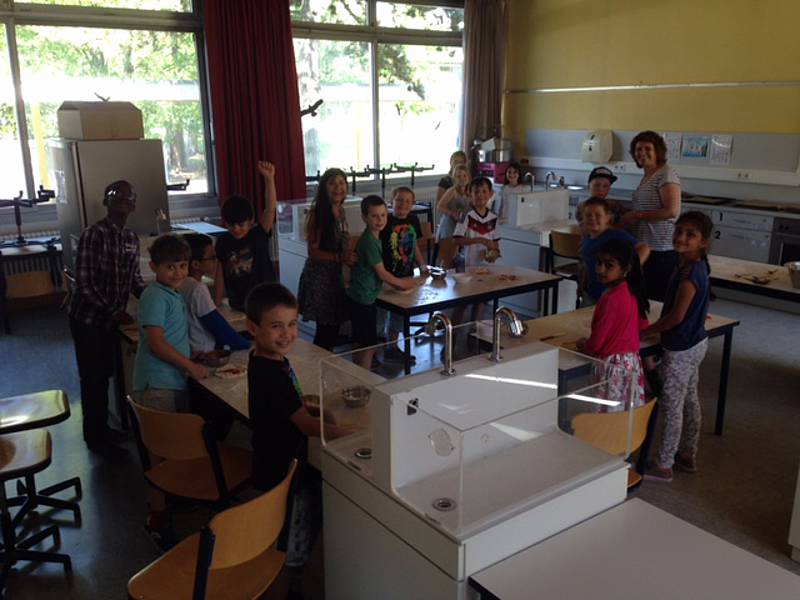 The children of Class 3 are engaged in a variety of activities related to the countries of the European Union. They learn about the geography, history and culture including language using different media.
This could include art projects, music, cooking, discussions and research. This year we have learnt about bread making, studied European coins and explored European castles. We have also "visited" several countries in our lessons including Germany, France, Spain and Italy.
The classes are interactive and usually taught in 2 languages to enable all of the children to understand and access the topic.
European Games
The European Games are part of the European Hours. During these lessons the children are able to try out the different European games and get to know them. A wide variety of activities is offered, such as table tennis, badminton, handball, basketball, athletics and gymnastics. Of course football is also part of the offer. Children can develop different techniques while practicing with a lot of fun.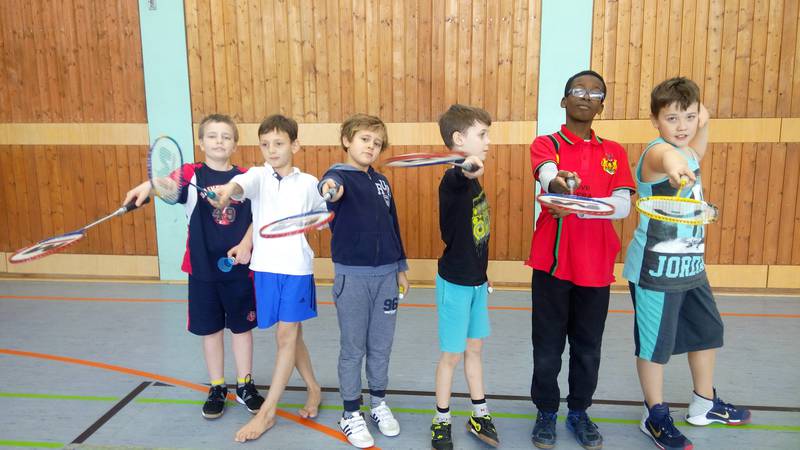 Choir
Preparation exercises
Exercises for concentration, relaxation and balance
Singing exercises
Body rhythm: singing, moving
The joy of singing:
in canon in two, three or four groups in different languages
a broad repertoire of languages and different cultures, in varied styles rhythms, displacements and adapted body language.
Drama
In Drama we explore plays, physical theatre, poetry, puppet and shadow theatre as well as movements to develop physical kinesthetic and social skills as well as creativity in a fun environment.
Die ESK – Band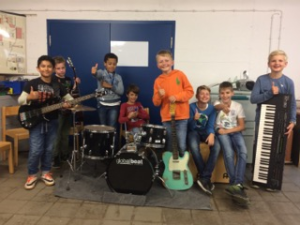 The band includes nine musicians from the European School Karlsruhe. We attend classes 4 and 5 of primary school.
Every Monday from 14.05 until 15.35 we practice in our band room with Mr. Mügendt.
Our repertoire includes different music such as Stomp and Go!, Rock'n Roll, Ode an die Freude, Rudolph the Red-nosed Reindeer, Peter Gun and more.
The instruments we play are: keyboards, drums, cajon, guitar, e-bass, trumpet and clarinet.
We are looking forward to performing two or three times during the school year.
Newspaper
The students from newspaper will discover the diversity of newspapers in the different countries of Europe. They will analyse the front page of very famous newspapers and they will learn the specific vocabulary of journalism in the three languages.
Students will learn how to do layout and to edit images by using programs such as Word and Publisher.
Students will write articles about school events such as green weeks, class projects, and partner classes (partnerships).
The articles will be published on the school web-site. Some of the articles will also be printed in June.