Our facilities
Classrooms
Each classroom includes various areas with a wide range of games and teaching materials which facilitate both teacher-led and child initiated learning.
The learning areas include:
reading area
writing/mark making table
role play
construction area
'small world' play
painting and creative area
information technology
quiet area
maths corner
music area
investigation area
These areas have been designed for easy access so that children can use the areas and equipment independently.
Communal Play Area
The children also have access to the large communal play area which connects all classrooms. Opportunities are provided for groups of children from each section to play together in construction, small world and role play areas.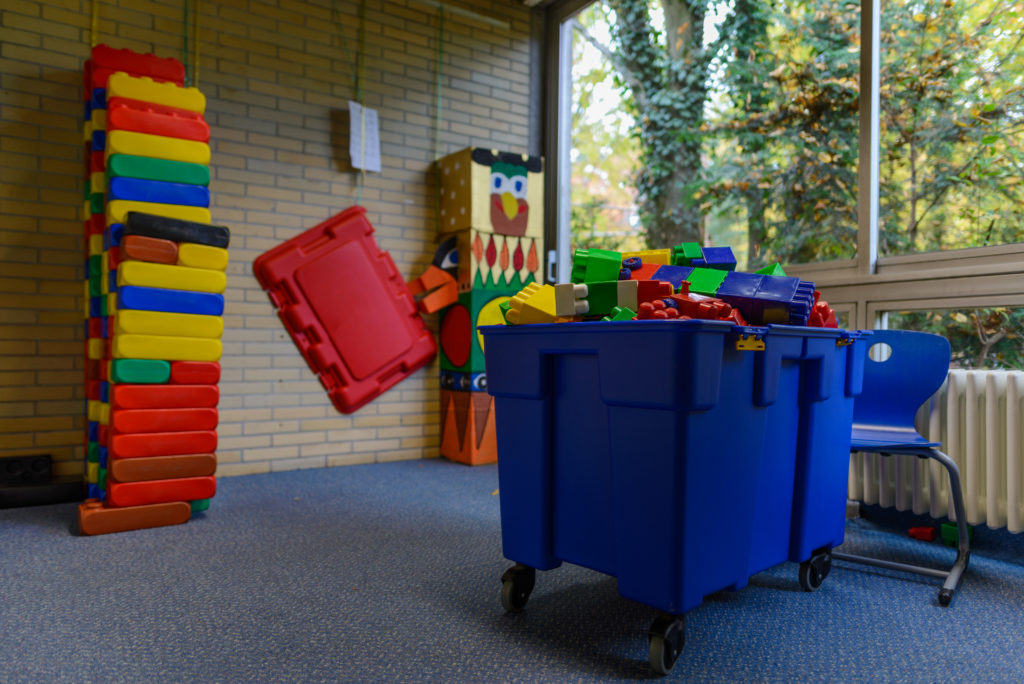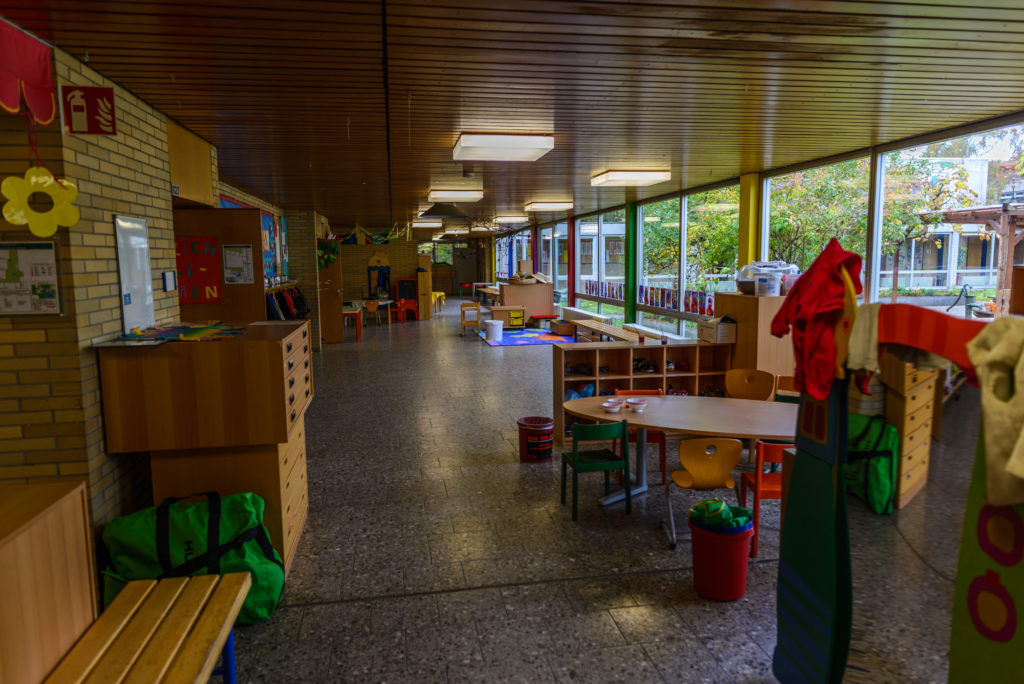 Outdoor Area
We have a large attractive outdoor area with a range of play equipment including a net swing, a lookout tower with a slide, roundabout, play house and mini amphitheatre. There are also bikes, scooters, footballs, hoops, roller skates and much more to keep the children entertained and to promote their physical development.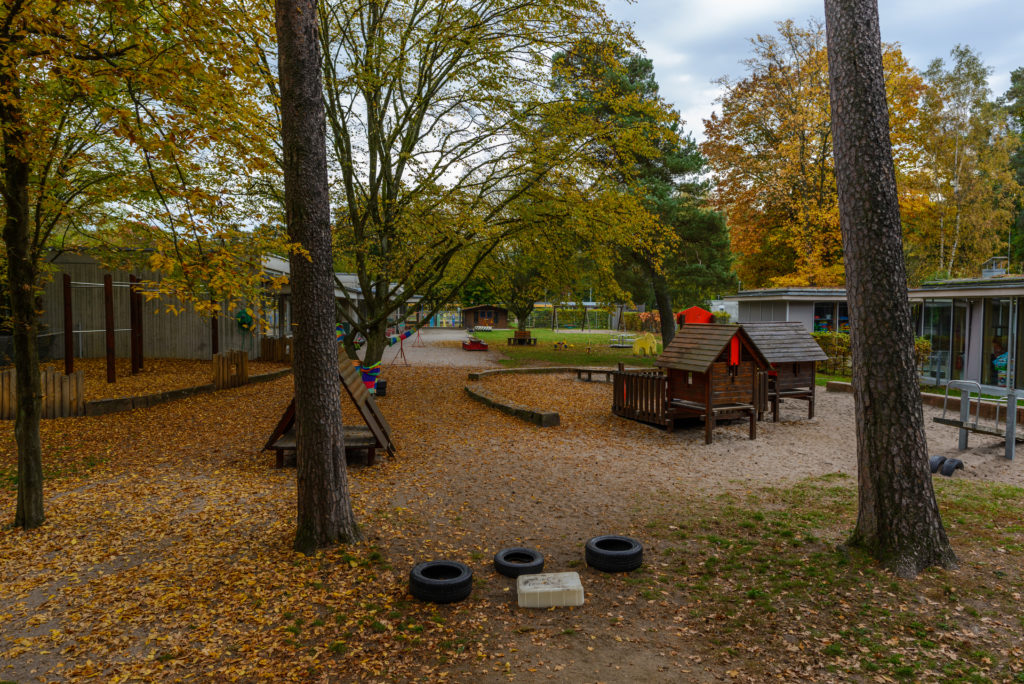 Due to the size of our garden we are unable to monitor it from the classrooms. Therefore, it is not possible to allow a small group of children go outside alone. Instead, we take the whole group out together. All classes usually have the same outdoor time providing yet another opportunity for children to play in mixed language groups.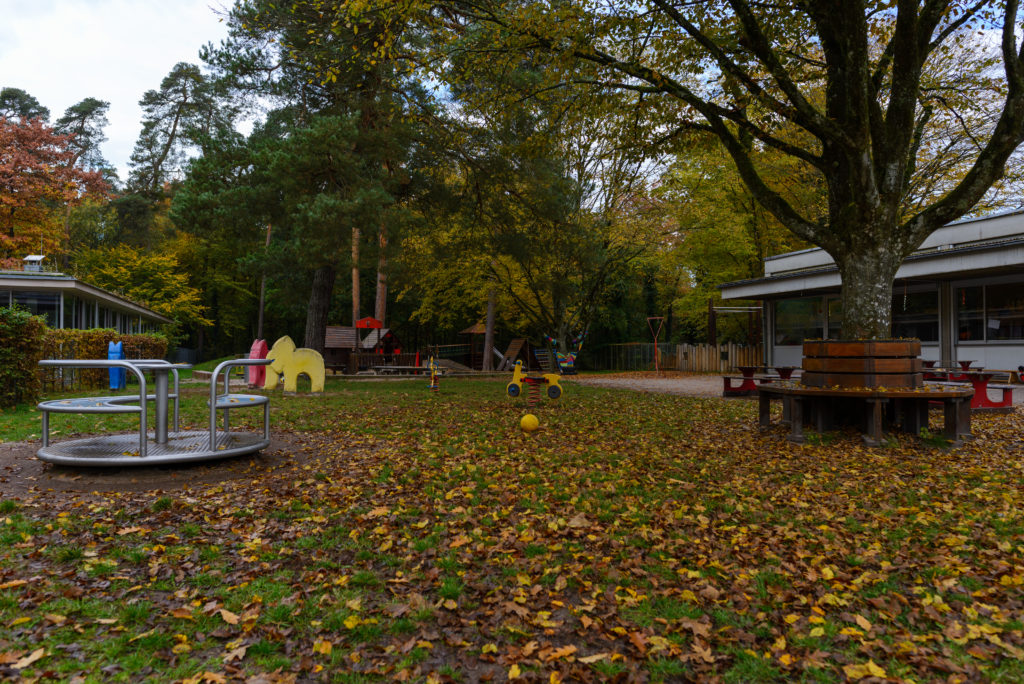 Our outdoor area provides children with countless opportunities to develop their linguistic and social skills through team work, role play and exploration. They are able to practise their skills of balancing, climbing, racing, scooter driving etc.
The informal setting allows teachers and assistants to further observe the behaviour of children, their independence, contact and conflict resolution, imagination, creativity, fine and gross motor skills. These observations then feed into the child's learning portfolio.