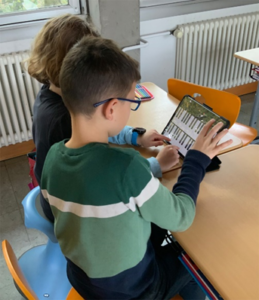 Within this group, students will come in touch with different forms of art and music, in light of New Technologies. 
Traditional and modern ways of expression will merge with the use of the iPADS. 
Musical instruments, such as our school´s ukuleles, animation Apps, like FlipaClip, will be some of the tools we will be using this school year. 
Videos (examples of our work): 
https://www.es-karlsruhe.eu/project/challenge-creitivity/ 
Project leader: Eva Chatzirafailidou